American Wire Rope & Sling
Is Now Bishop Lifting!
The same great service with more locations and products!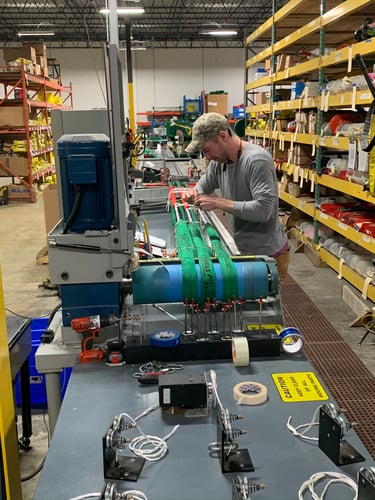 American Wire Rope & Sling was acquired by Bishop Lifting in June of 2019. Since its founding in 1933, American Wire Rope & Sling has been a leader in providing rigging, lifting, and overhead crane solutions in the Midwestern region of the United States. With its three locations in Indiana, American Wire Rope & Sling has been a strong addition to Bishop Lifting group of industry-leading crane and rigging companies.
So you want to know what's changing?
Other than our new name and logo, we will still be the same amazing company we have always been for our wonderful customers.
When did American Wire Rope & Sling become Bishop Lifting?
We were acquired in 2019 by Bishop Lifting to expand our rigging and steel products and services across the US.
Why are we merging brands now?
As a group, American Wire Rope & Sling and Bishop Lifting are growing rapidly, so in order to be a unified team, we are now all under one banner, Bishop Lifting, to create value, company unity, and combine our strengths and capabilities across the country to better serve you, our customer.
Who is Bishop Lifting?
Bishop Lifting, founded in 1984, is the most trusted name in the lifting world. Bishop Lifting has the deep expertise, services, and support to solve both routine and complex lifting challenges. They have the above and below-the-hook inventory customers need, when they need it. And they have a culture of service and support that puts customer satisfaction first.
How will you, the customer, be affected by this change?
Nothing will change in regards to staff, location, or support. We will still provide you with the same great services, just under the name Bishop Lifting. This means you will have more products, services, and expertise available!
What happens to your products and services?
All the products and services we have been providing you will still be available, with the expansion of even more products and services from our Bishop Lifting family.
Lastly, what do you need to do?
Nothing at all. Business will continue as usual.

Get a Quote
We understand that there are many factors
that go into choosing the correct sling, wire rope, rigging hardware, or lifting device for a lift.
Let our sales team help!
Copyright © 2022 Bishop Lifting | All Rights Reserved.