Liftmax® skip pans are designed as specialized material baskets with solid steel sides and a slope at one end. BLP skip pans are most commonly used for holding construction materials. Four top lift points and forklift pockets allow for ease of movement.
Model: SP - Liftmax® Skip Pan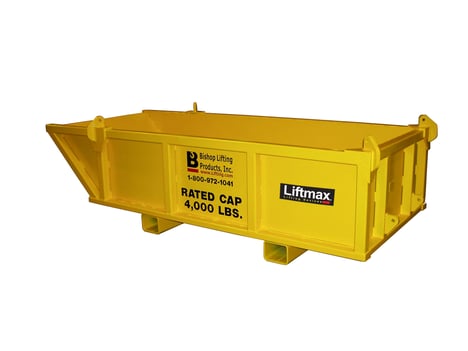 Features:
• Steel sides with sloped end
• Forklift pockets
• Two dump lugs one end
• Stainless Steel data plate with individual serial numbers with RFID tracking
• Painted Yellow with durable enamel paint
• Meets or exceeds ASME B30.20 "Below-the-Hook Lifting Devices"
• Design & Fabricated to ASME BTH-1 design standard
• Proof Tested to 125%
For other types of Lifting Devices from Bishop Lifting, please click the link here!